Basti Novel By Intizar Hussain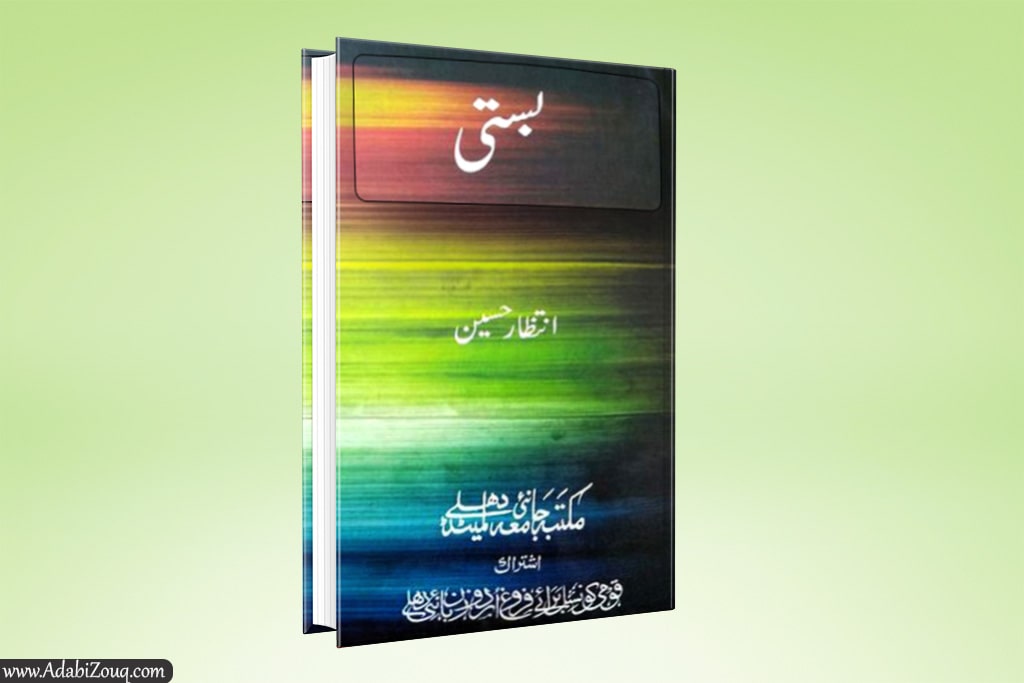 Basti(بستی) is considered a partition novel of India/Pakistan authored by Intezar Hussain. It was first published in 1979 and then translated into English. This led to its wide popularity. The literary work is attributed to Muhammad Hassan Askari.
Intezar Hussain(انتظارحسین)comes to us as a novelist, columnist, fiction writer, translator, playwright, critic, commentator, biographer, travel writer, journalist, editor, editor, children's literature. A few of his notable works are Chiraghon Ka Dhuvan, Basti, Chaand Gahan, Khali Pinjra etc.
Basti Novel Summary | Critical Analysis
In summary, the story follows a shattered man as he recounts his recollections of youth and his early life. In this narrative, a young professor of history named Zakir tells us the story of his past through his memories.
The main theme of this short story is waiting for war and partition. Zakir, the protagonist of this tale, moves from India to Pakistan in 1947 while leaving behind his love. A novel about North Indian Muslims who have lost their homes and communities.
Although the novel has many characters, the main characters are Zakir, Sabra, and Afzaal
Irfaan and Surender.
In Basti, the author describes the tragedy of migration very well in a situationist tale about Pakistan. Through this story, he has tried to express all the anguish and sorrow that he feels. This novel has made him famous.
The novel Basti is the romance of the writer's childhood. This novel has divided the novel into eleven parts. Obviously, the scenes described in each section are different from each other. Despite this difference, there is a logical connection between them.
Read Another Partition Novel: Ya Khuda By Qudratullah Shahab
Conclusion
In conclusion, Basti by Intizar Husain is an acclaimed Urdu novel chronicling the partition of India and Pakistan. Through the memories of protagonist Zakir, it depicts the trauma and displacement suffered by North Indian Muslims during the divisive historic event.
With its evocative imagery and melancholic tone, Basti provides a poignant fictional account of the human toll extracted by independence and migration. Intizar Husain skillfully employs memory and nostalgia to convey the anguish of lost homes, communities and relationships.
A landmark novel on partition literature, Basti Novel stands out for its powerful storytelling and its treatment of pertinent themes like belonging and identity. Widely considered Husain's magnum opus, it has cemented his reputation as a preeminent novelist on the subject.