Zinda Rood Book By Javed Iqbal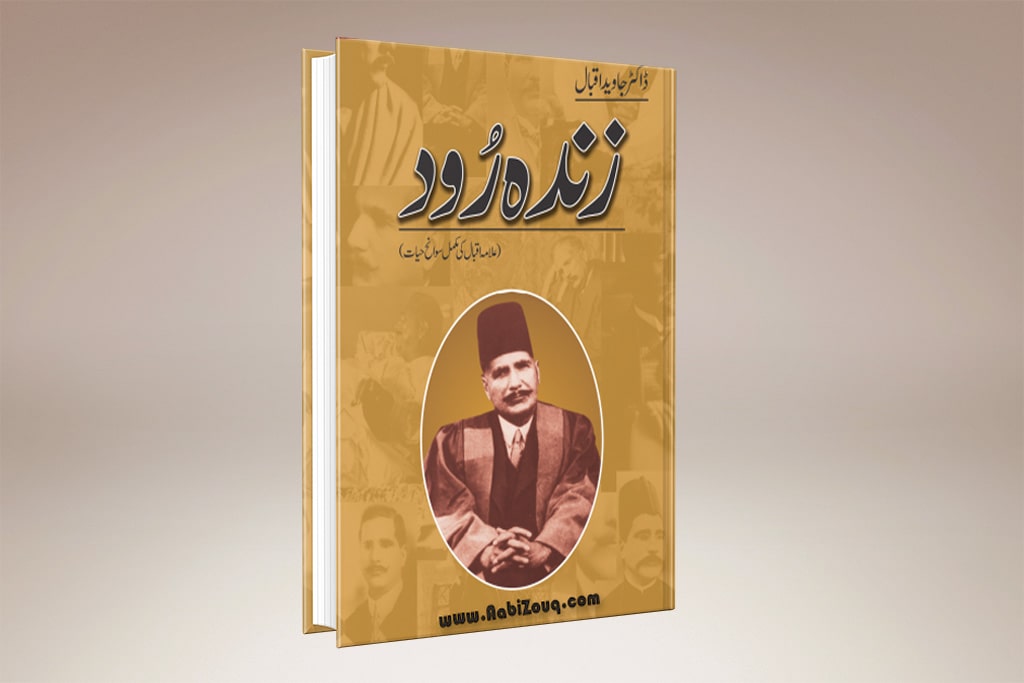 Zinda Rood is a detailed biography of Allam Iqbal in Urdu by his son Dr. Javed Iqbal. It is the most comprehensive biography of the honored Sufi poet, reformer, and founder of Pakistan. Firstly It was published in 2004 Published by Sang-e-Meel Publications Lahore in 4 parts. There were several translations into different languages with different names, such as "Javedan-e-Iqbal" in Persian and "Nahr-e-Khalid" in Arabic. It has been printed all in one hard book by the same publisher.
Justice Javed Iqbal
Javed Iqbal was a Pakistani philosopher and retired chief justice of the Supreme Court of Pakistan. Allama Muhammad Iqbal's son, Dr. Javed Iqbal, published a series of acclaimed publications on modern Islamic philosophy and law in prestigious journals both in and outside Pakistan.
Zinda Rood Book Summary & Review
This book has been published in parts simultaneously and in separate volumes. An in-depth biography of Allama Iqbal is under review. This volume contains all three volumes together.
The author has divided Iqbal's biography into three distinct sections in order.
Part I The structural period 1877-1908 (تشکیلی دور)
Part II – Middle Ages 1908-1925 (وسطی دور)
Part III – Closing Period 1926-1938 ( اختتامی دور)
The first part deals with the formation of Hayat-e-Iqbal. In this section, the subcontinent's conditions are discussed, especially during the revival of Islam in the eighteenth century. It covers the birth of Iqbal and his ancestors, from November 1877 to July 1908, when he finished his education. This part ends with a very significant intellectual revolution in Iqbal's life.
The second part belongs to the Middle Ages of Hayat Iqbal. It begins in September 1908, with Iqbal's worldly struggle, and the period until December 1925 concludes with a review of the gradual evolution of his life and ideas. This period was a period of mental and spiritual anguish and severe loneliness for various reasons.
The third part is the final period of life of Iqbal. It begins with Iqbal's entry into politics. It refers to 1926, the year he participated in the Punjab Legislative Council elections. This marks the end of the period leading up to his departure on April 21, 1938. It ends with a review of his private life and the gradual evolution of his ideas.
What is unique about this book is that it contains new things about Iqbal which do not appear in any of Iqbal's biographies.
You Can Also Read: kulyat e iqbal
Conclusion
Javed Iqbal's seminal biography Zinda Rood offers unparalleled insights into his father Allama Iqbal's remarkable life. Structured in three sections, it chronicles Iqbal's intellectual and spiritual development from birth until death. The book vividly captures the social milieu that shaped Iqbal as he evolved from scholar to visionary poet and leader.
Javed Iqbal humanizes the iconic figure through intimate personal anecdotes and letters. His nuanced portrait illuminates Iqbal's inner struggles alongside his public triumphs.
Though comprehensive, Zinda Rood focuses on the intellectual foundations of Iqbal's revolutionary impact. Javed Iqbal's insider perspective and rigorous research produced an authoritative work that has not been surpassed.
Eight decades after its publication,It remains the definitive account of Allama Iqbal's monumental legacy. It will continue to enlighten and inspire readers for generations.