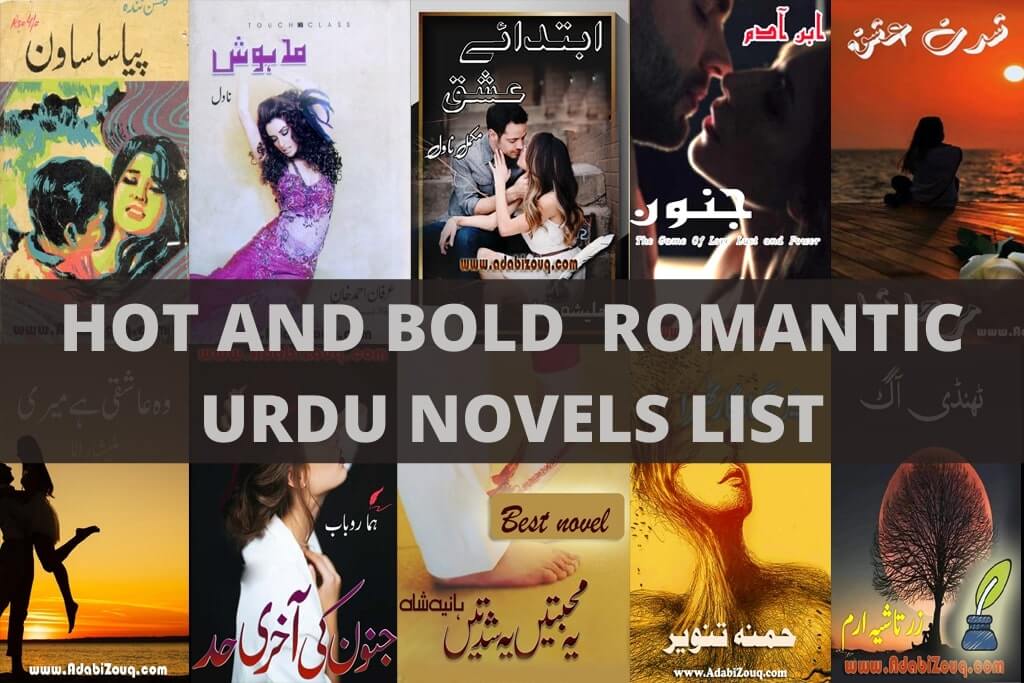 Before describing the Bold Romantic Urdu Novels Pdf List. Let me give an overview of the Urdu language. Urdu literature and fiction contribute to the enrichment of the language. When you look at Urdu fiction, you will see that the Urdu Adab is full of romantic stories and other genres such as history, romance, jasoosi, and many more.
Urdu writers have left a lot of assets for us in Urdu literature. It is an honor for us to manage this asset. It is our duty to read the asset left in the form of fiction, novel, and story and carry on this legacy. The modern writers of Ard have held this work firmly. They have tried their paws at every genre of novel.
Hot And Bold Romantic Urdu Novels List
A complete list of the most romantic and bold Urdu novels can be found here. You can read and download them for free, I also provide a list of Amliyat books.
Junoon By Ibn E Adam
Wo Aashiqui Hai Meri By Malisha Rana
Yeh Mohabbatein Yeh Shiddatein Novel By Hania Shah
Mein Gunahgar Thera By Humna Tanveer
The complete Hot And Bold Romantic Urdu Novels can be read and downloaded. All novels are available for download. Ubove links allow you to read the novel both online and offline. We have chosen from categories like Urdu romance novels and, urdu bold novels.